KEY PROJECT INITIATIVES
Three Rivers works with regional economic development agencies, organizations and municipalities on several projects to further our mission to grow the regional economy and enhance the quality of life in our communities. Below are a sampling of active projects. Learn more.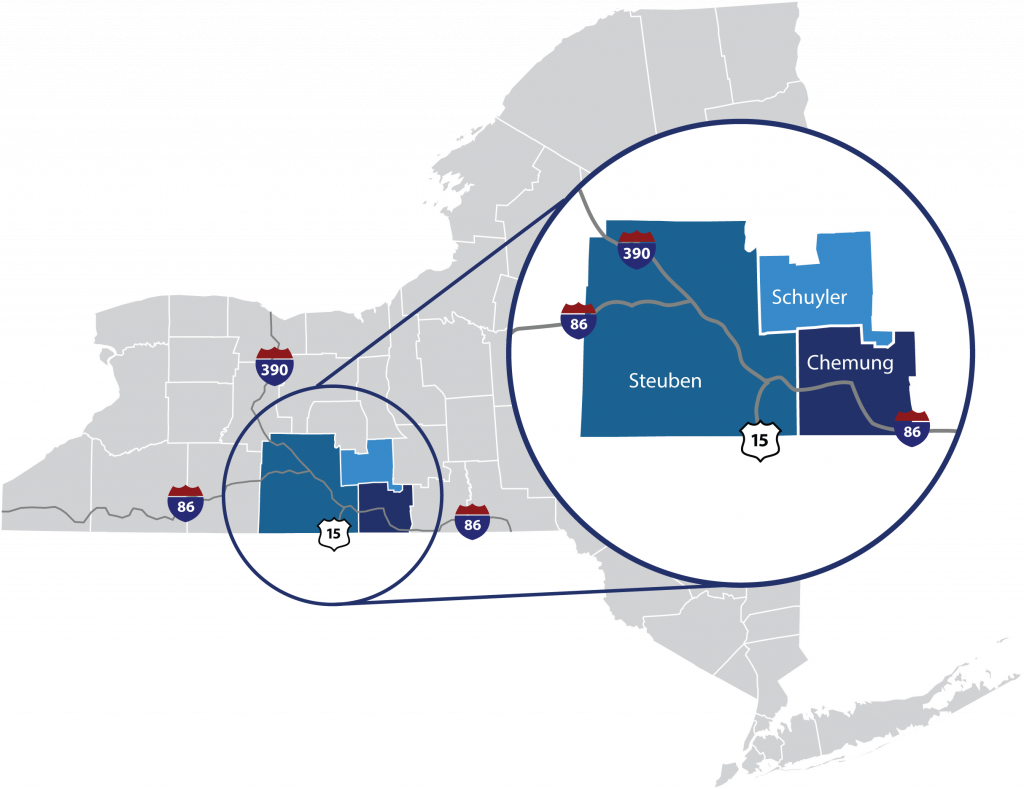 AREAS WE SERVE
Three Rivers Development serves as a leader, facilitator, collaborator and advocate for economic development in the three-county region of Steuben, Chemung and Schuyler Counties in New York's Southern Tier.
MEMBER ORGANIZATIONS