About Our Region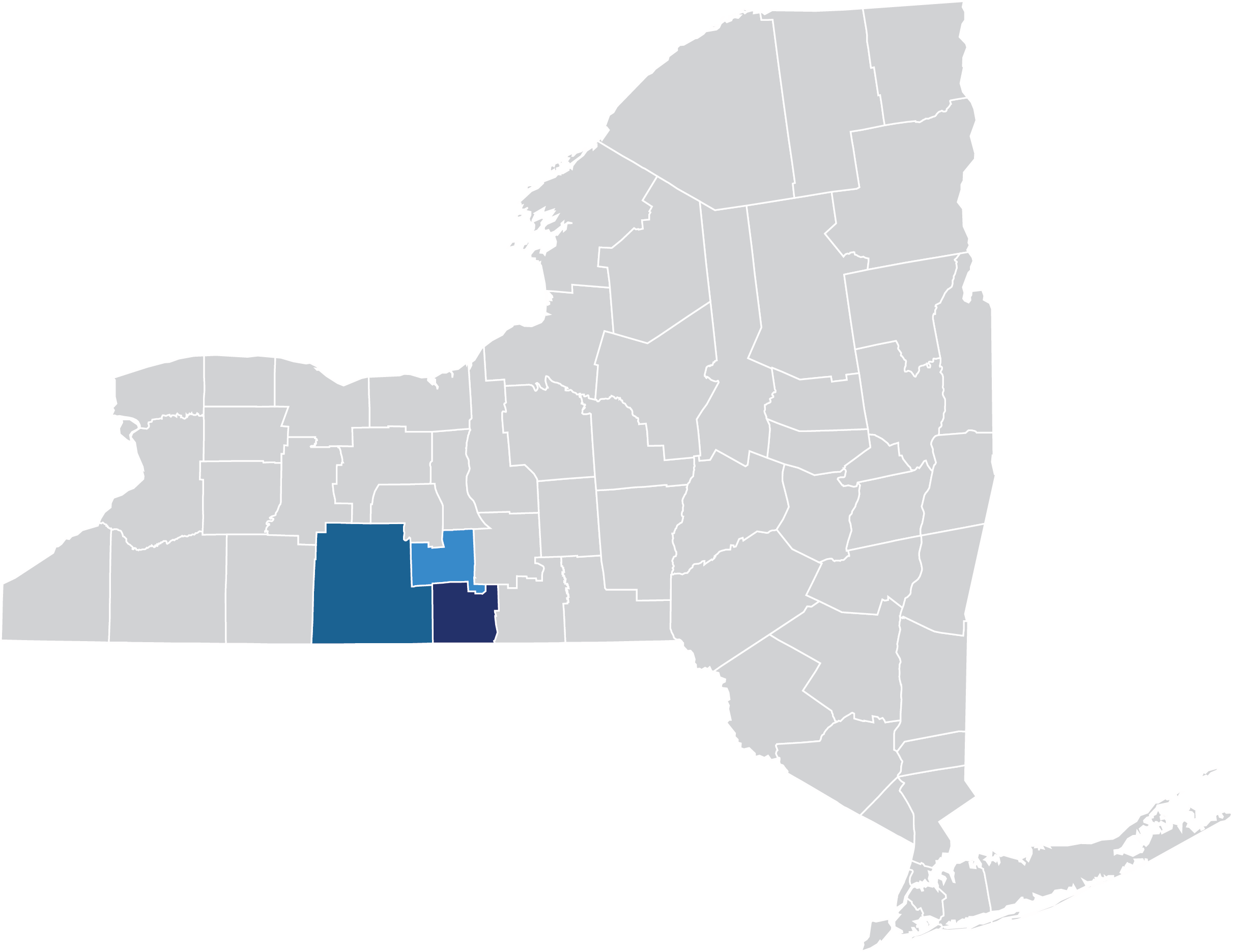 The Southern Finger Lakes Region of New York is made up of nearly 1,400 square miles and populated by more than 200,000 residents. Featuring agricultural communities, picturesque small towns, small cities, busy lake communities, and more, the area boasts natural beauty and accessibility to and from neighboring upstate urban centers. Quality of life is high and cost of living is low. Dotted with top colleges and universities, a series of outstanding public school districts, and a growing transportation infrastructure, this area is accessible and welcoming to people of all backgrounds, ages, and lifestyles.
---
---
Steuben County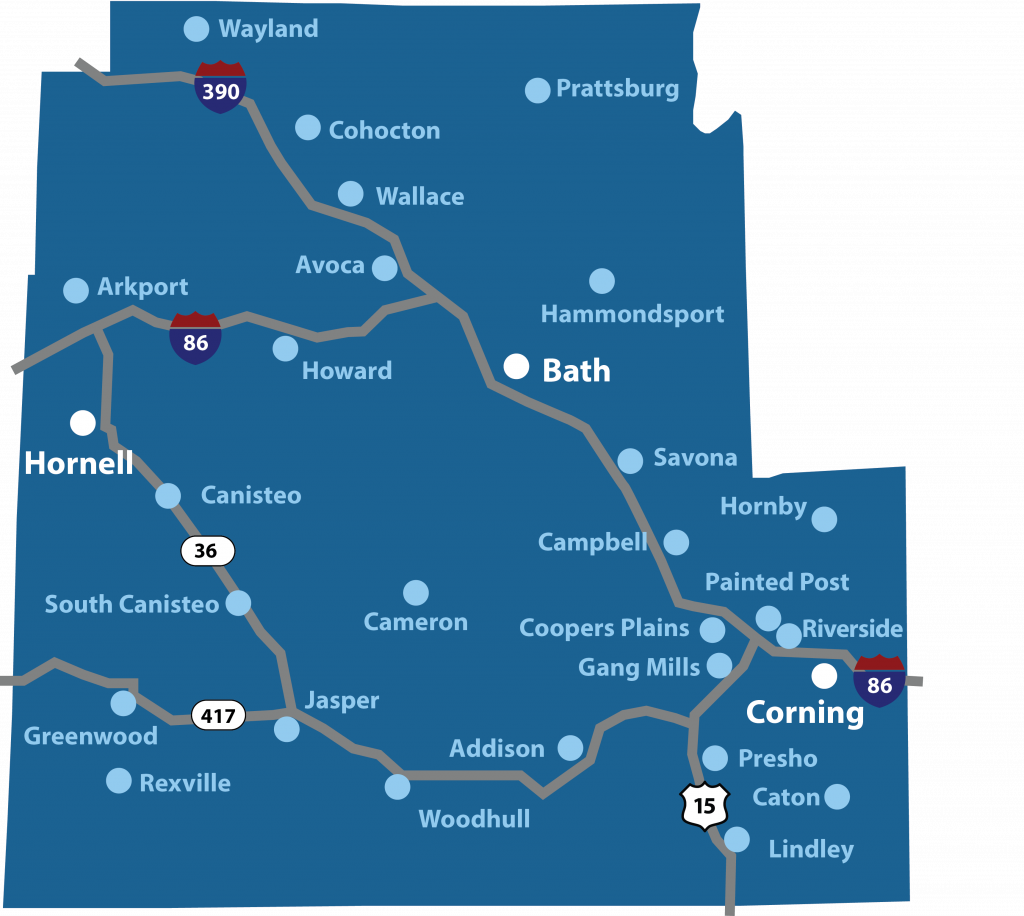 Population
98,990
County Seat
Bath, NY
Largest City
Corning, NY
Largest Employer
Corning Inc.
Top Employers
Alstom
Arc of Steuben
Bath Veterans Administration
Corning Incorporated
Corning Credit Union
Corning Hospital
Dresser-Rand / Siemens
Gunlocke Co., Inc.
Guthrie Medical Group
Ira Davenport Hospital
Mercury Aircraft
Pathways
Sitel
St. James Mercy Hospital
Upstate Niagara
Wegmans
World Kitchen
Transportation
Steuben County is easily accessible via I-86, which runs east/west through Bath and Corning. The Elmira-Corning Regional Airport is located in Chemung County.
Schuyler County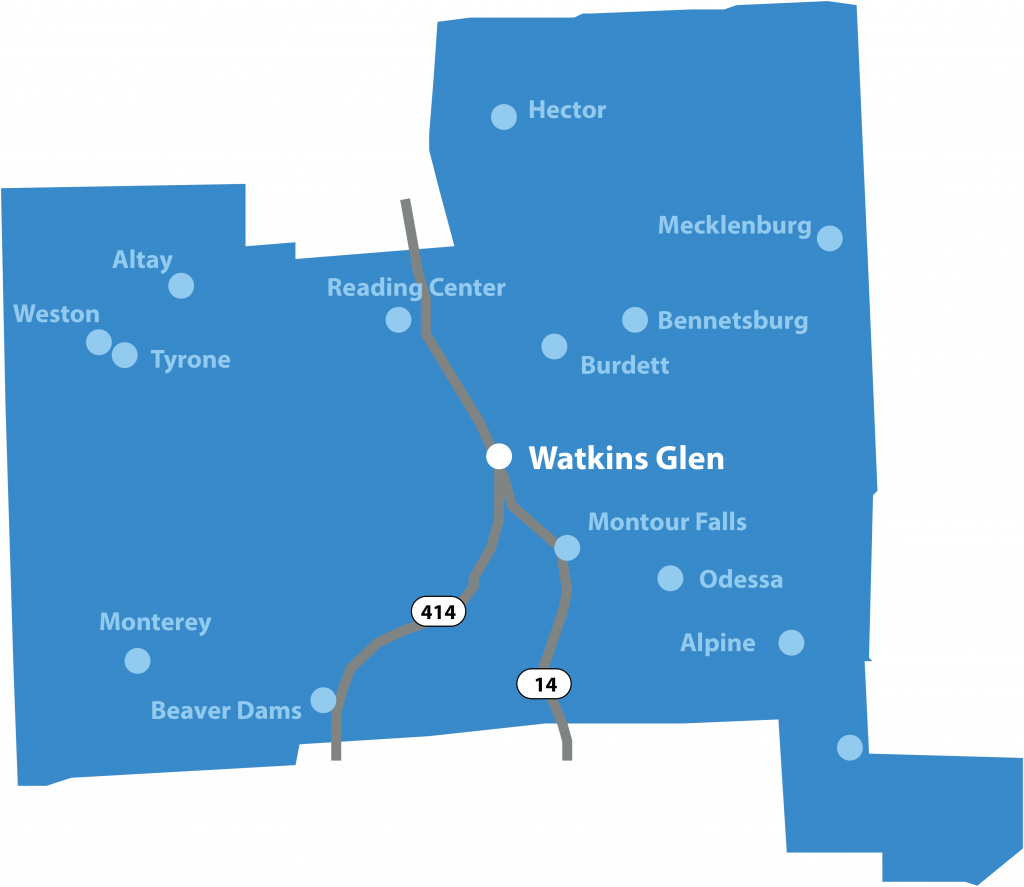 Population
18,343
County Seat
Watkins Glen, NY
Largest Village
Watkins Glen
Largest Employer
Schuyler Hospital
Top Employers
Schuyler Hospital
WalMart
Harbor Hotel
US Salt
Cargill
Wine & Glass Tours
Wagner Hardwoods
Watkins Glen International
Parmenter Motors
Welliver McGuire
Hazlitt 1852 Vineyards
BMS
Transportation
Schuyler County is accessible via several major highways that connect it to I-86 and I-90 to the south and north respectively.
Chemung County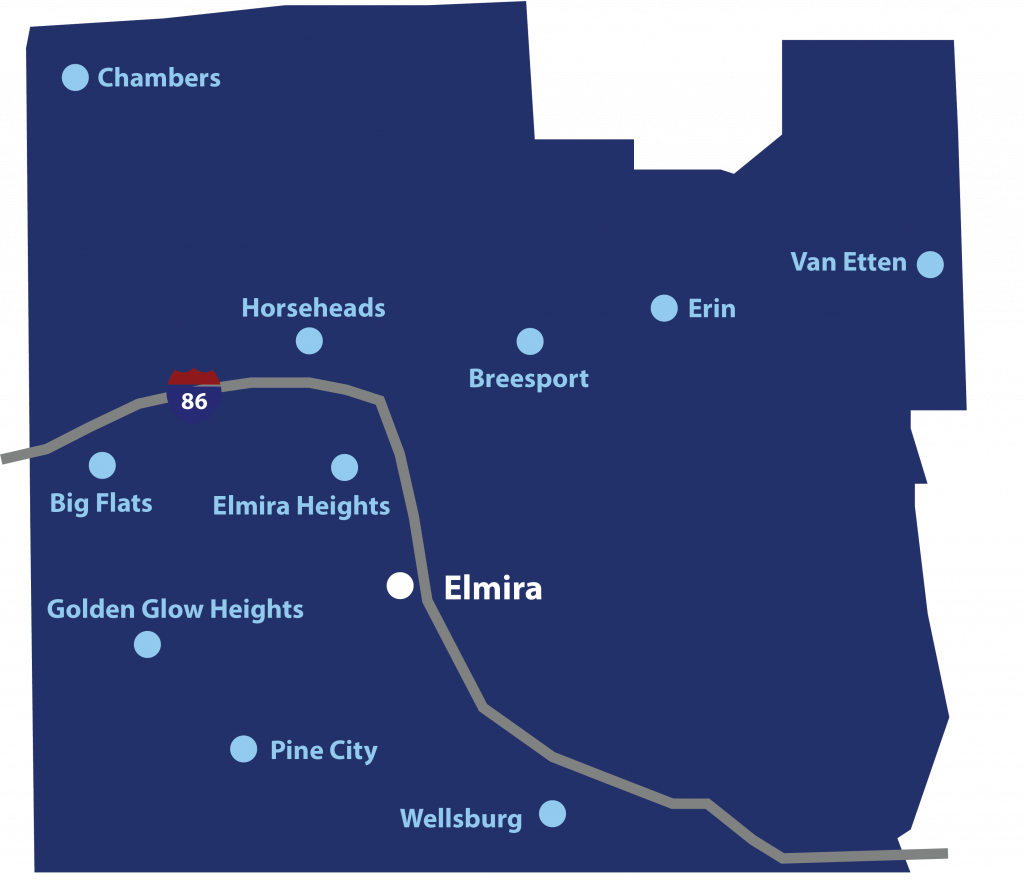 Population
88,830
County Seat
Elmira, NY
Largest City
Elmira, NY
Largest Employer
Arnot Health
Top Employers
Anchor Glass Container Corporation
Arnot Health
Chesapeake Energy
CVS Caremark Corporation
DeMet's Candy Company
Eaton Cutler-Hammer
Emhart Glass
General Revenue Corporation
Hardinge Incorporated
The Hilliard Corporation
Howell Packaging
Kennedy Valve
Salient Corporation
Schlumberger Technology Corporation
Cameron Manufacturing and Design
Travelers
SYNTHES USA
Talisman Energy USA Inc.
Vulcraft of New York, Inc.
Transportation
Chemung County is easily accessible via I-86, which runs east/west through Elmira. The Elmira-Corning Regional Airport is located nearby.