Lead. Collaborate. Partner.
Three Rivers works with area economic development agencies and municipalities to help our region grow.
Three Rivers Development plays many different roles ranging from leader to a facilitator, collaborator and advocate for economic development in the three-county region of Steuben, Chemung and Schuyler Counties in New York's Southern Tier. Three Rivers is committed to maintaining a strategic and forward-looking posture to turn challenges into opportunities, embrace change and leverage the next wave of new ideas.

Looking to the future, Three Rivers will continue playing the role of convener and thought leader around issues impacting the region's long-term economic sustainability such as innovation, business growth, workforce, and quality of life factors important to talent recruitment and retention. Following are examples of the work we do in conjunction with our collaborators and partnerships that are making real change happen for our community.
---
Talent Attraction Quality of Life Messaging anchor
Talent Attraction & Quality of Life

Three Rivers initiated a quality-of-life messaging campaign to communicate to prospective talent what our region has to offer for those who live here. This has been implemented using social media and by creating a dedicated website at SoFLX.com
Created as a tool for employers, SoFLX also provides a valuable resource for the region's economic development agencies and chambers of commerce to supplement their business attraction and retention efforts. The site targets individuals being actively recruited outside of this region for available positions, those who know the region and are open to either new employment opportunities or have geographic flexibility in their current position, and individuals outside this region with jobs that allow remote work and may be interested in seeking a geographic change. Social Media integration with SoFLX on Instagram, Facebook, LinkedIn, and the dedicated blog, SoFLX Stories is designed to tell the story from a more personal perspective with photography and individual experiences shared through commentary and interviews.
Additionally, Three Rivers engaged East Shore Marketing to generate a digital campaign in the Philadelphia metro area to build awareness of the Southern Finger Lakes as an area that offers abundant career opportunities within a region offering a rich quality of life. Careers in Health Care, IT, and Engineering were highlighted, and the campaign successfully increased SoFLX brand awareness and website traffic from the campaign geographical target area. In partnership with Finger Lakes Wine Country and The Gaffer District, Three Rivers again used East Shore Marketing to create a geofence campaign during the Wine Glass Marathon, directing participants and event goers to enjoy local and regional assets, vacation in the Finger Lakes, and consider relocation. Finally, launching during the Parade of Lights, Three Rivers wrapped windows on Market Street with SoFLX Stories, promoting relocation into the region and including multiple QR code links to SoFLX.com as a way to capitalize on individuals visiting the area during the holiday season. These various efforts successfully marketed to potential relocation demographics on both a large and small scale; Three Rivers will be continuing and expanding these efforts moving forward.


Resources:
SoFLX.com
---
BRR&E Partnership with Steuben County IDA Anchor
BRR&E Partnership with Steuben County IDA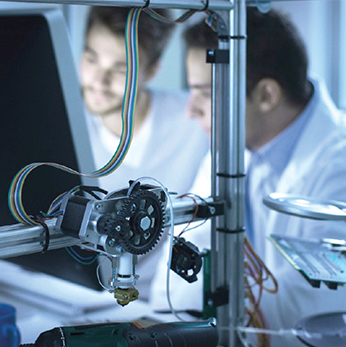 The COVID-19 crisis accelerated and intensified the need by many regional businesses to develop strategies to both replace lost revenues and pursue new opportunities for growth. In many cases the changes in the economy led to innovation and several incumbent companies in our region began focusing on "business building and repositioning." Three Rivers and the Steuben County IDA recognized the importance of assisting regional companies to prioritize business building to enable them to grow faster than their peers and respond with greater resilience to volatility and economic shocks in the future. Three Rivers and SCIDA jointly launched a Business Recruitment, Retention, Repositioning and Expansion (BRR&E) initiative in support of these businesses seeking to pursue innovative business models, products, and services to meet the threats and opportunities of this changing economy.
---
Corning Housing Partnership anchor
Corning Housing Partnership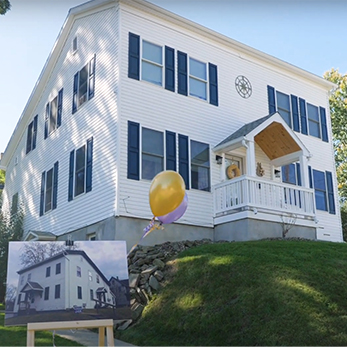 Established in 2016, the Corning Housing Partnership is a public/ private partnership between the City of Corning, Corning Enterprises, Three Rivers Development Foundation, and Arbor Housing and Development. Three Rivers functions in an administrative role and also a strong community advocate. The overall goal is to transform neighborhoods and increase property values by investing in housing rehabilitation projects.
Resources:
View the 2020 Corning Housing Partnership Four-Year Analysis
Corning Housing Partnership Profile Film
---
Workforce Development anchor
Workforce Development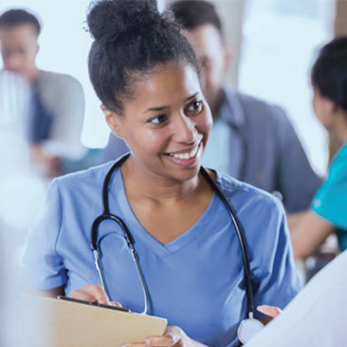 The I-86 Corridor region comprising Chemung, Schuyler and Steuben counties has an abundance of job opportunities available that have been difficult to satisfy for any number of reasons, the pandemic obviously being a major factor. Three Rivers and its many partners are eager to jumpstart employment in the region as the COVID-19 vaccine becomes available to the broader population. Three Rivers is taking the lead working in collaboration with CSS Workforce New York, regional planning and economic development agencies, Corning Community College, BOCES and municipal officials to understand the factors and barriers impacting unemployed and underemployed residents and eventually developing messaging strategies to increase workforce participation by taking advantage of the many tools and programs available and becoming actively engaged in the job search process.
Resources:
Chemung-Schuyler-Steuben Integrated Workforce Development Strategy Executive Summary 2018
Integrated Workforce Development Strategy 2018
Education and Training Asset Inventory 2018
---
Village of Bath Economic Development Strategy
Village of Bath Economic Development Strategy